Vocational Qualification in Business
Vocational Qualification in Business
Come and study in English!
Application starting in spring 2023!
Hakuaika 19.06. - 12.07.2023
Apply here!
Hakuaika

19.06. - 12.07.2023

Kenelle

Lukio tai ammatillinen perustutkinto

Toteutustapa

Englanninkielinen opetus, Päiväopetus

Toimipiste

Tampere Santalahdentie

Opinnot alkavat

The studies will start as soon as possible or latest on Monday 14th August, 2023
Content of the degree
Business skills are needed in all sectors of the working life. Tredu's Vocational Qualification in Business (180 competence points) provides broad basic skills for Customer Service and Sales and Marketing communications in an international context. During the studies you will develop a wide range of professional skills centered around entrepreneurship and sustainable business. You will also learn the latest skills in business IT. The language studies include Finnish, Swedish, English and an additional foreign language. International exchanges and on-the-job learning periods abroad are an optional part of the studies. There will be also a possibility to include higher education studies in the qualification.

The scope of the Vocational Qualification in Business is 180 competence points. The qualification is composed of vocational units (145 competence points) and common units (35 competence points).
Check out Finnish National Agency for Education's requirements for this qualification.
The qualification title received after completing Vocational Qualification in Business is "merkonomi".
Business studies in English, in the multicultural environment, will prepare you for the international tasks in labor market or contribute to the higher education studies. In the beginning of studies, the focus is gaining skills needed in the business field, by completing the three compulsory units: Customer Service, Productive Operation, and Acting in a Work Community.
Optional studies enable different study paths: you may focus, for example, on Customer Service, Sales and Marketing Communications and Content Production, and in addition either on Working in a Project and Event Production or on Planning a Business and Working in a Company.
Explore different job opportunities and build future contacts by taking part in international student exchanges, projects and tutoring. There are many opportunities for you during the studies. The language studies include Finnish, Swedish, English and an additional foreign language.
The teaching language is English.
Business graduate is a customer-oriented business expert with good communication and interaction skills as well as language skills. Other important things to do in this field are:
number precision
initiative
good IT capabilities
entrepreneurial attitude
teamwork skills
developing one's own skills
self-leadership
good social media and digital skills
Studying business at Tredu Santalahdentie will give you great opportunities to do internships in Finland and abroad!
Requirements for student selection
Qualification equivalent to Finnish General upper secondary education, (high school diploma) or Vocational upper secondary education.
Good command in English language.
This education is for those who have citizenship or residence permit in Finland or in EU/ETA/Schengen countries and who have the right to work in Finland https://migri.fi/en/right-to-work.
Priority will be given to applicants who already speak Finnish.
Interest in working in business field
Motivation and language skills are tested in an admission interview.
Duration of studies
1-2 years or according to the personal skills development plan. The studies are carried out during daytime.
How to apply
Fill out the application form in Opintopolku. Please attach all the relevant documents regarding Residence permit in Finland (or in EU/ETA / Schengen area) and previous education (high school diploma or upper secondary vocational education certificate) with your application.

Please notice the application timeline:
Application period is 19th June-12th July, 2023.
All eligible applicants will be invited to the interview by email latest on Wednesday 2nd August. The invitations to interviews will be sent to the applicant´s e-mail.
The entrance interview will be held on Friday 4th August, 2023 at Tredu Pyynikki Campus, (Santalahdentie 10) Tampere.
Admission results will be published on 9th August, 2023
The deadline for accepting the study place at the latest by 11th August, 2023.
Study period: 1-2 years according to your personal plan.
The studies will start as soon as possible or latest on Monday 14th August, 2023.
Study location: Tredu Santalahdentie 10, Tampere, Finland
Certificate of European Business Behaviour and Democracy (EBBD)
At Tredu it is possible to acquire EBBD certificate (European Business Behaviour and Democracy) while studying in Vocational Qualification in Business. The certificate is issued for excellence in business competence in international environment. The certificate increases opportunities particularly in international job market. Read more: European Business Behaviour and Democracy.
Contact person in Tredu: Business lecturer Marika Malmström: marika.malmstrom@tampere.fi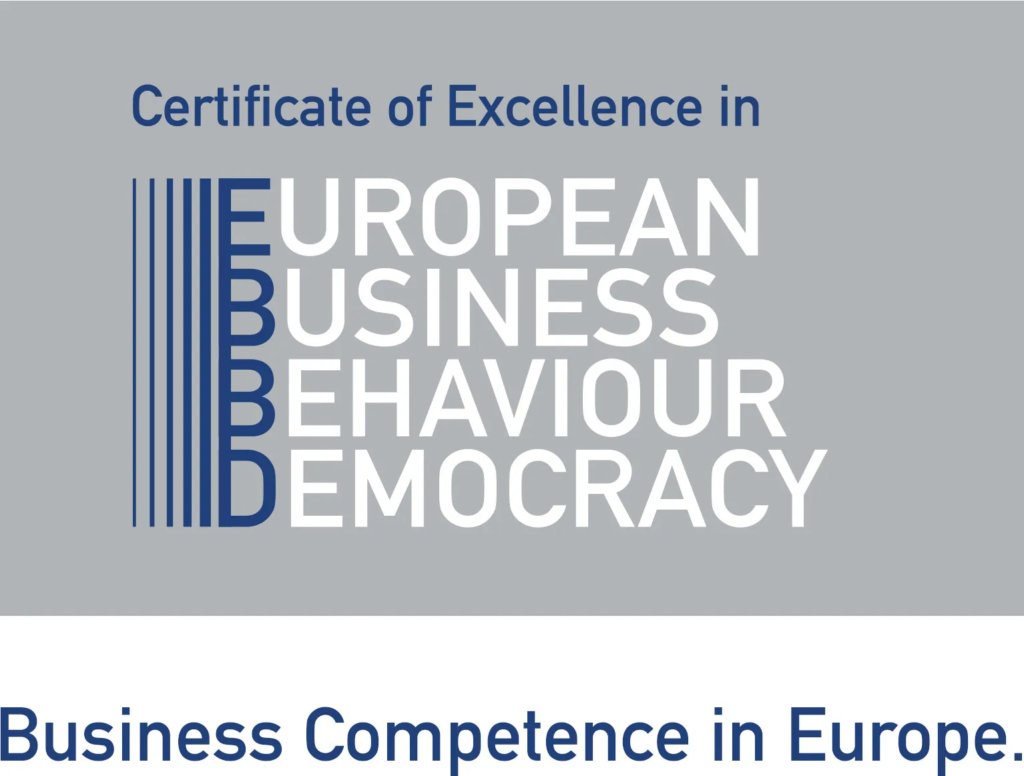 Further Information
Guidance Councelor, Merja Helin
e-mail: Merja.Helin@tampere.fi
tel +358 40 825 7240
TreduNavi Admission Services
e-mail: tredu.haku@tampere.fi
tel +358 40 170 5649